2018/19 Wall of Fame
The Nazareth Area Blue Eagle Education Foundation's Annual Wall of Fame Gala & Silent Auction will recognize the following outstanding alumni into our Alumni Wall of Fame on Friday, May 3, 2019 at Woodstone Country Club in Danielsville, PA.
Blaine Phillips
Class of 1978 – President of Phillips & Phillips (Commercial Real Estate Investment) and Former CEO of Phillips Pet Food & Supplies
Daniel Polanski Esq.
Class of 1976 – Counsel to Northampton County Child, Youth & Family Services Division
This year, the Nazareth Area Blue Eagle Education Foundation will be teaming up with the Nazareth High School Athletics Hall of Fame to induct its first group of athletes.  In addition to the Wall of Fame inductees, below are the athletes that will be inducted as the inaugural class of NHS athletes.
Tim Darling
Only 3 time PIAA Wrestling Champion in Nazareth history (2005-2007).
Chuck Dibilio Jr.
Holds 3 Nazareth Career Records, 6 Season Records & 3 Game Records in Football. (Class of 2011)
Michael Boyer
Leading Career Scorer in Basketball with 1812 Career Points. (Class of 1982)
Joanna Kovacs Royer (Rampulla)
State Place Winner in Shot Put in 1979.  Largest Point Scorer in Dual Meets in School History in Track and Field. (Class of 1979)
Marlyn Roth
Held Scoring Record in Football with 260 points, a Record which Stood for over 40 years. (Class of 1949)
Harold Wilson
First PIAA State Champion in Wrestling. (Class of 1954)
John Polzer
Won 7 Varsity Letters.  Drafted by the Baltimore Colts to Play in the NFL.  An Annual Award for Football Bears his Name. (Class of 1951)
Andrew S. Leh
"Father of NAHS Athletics" – The honored name that has graced the NASD stadium for over 50 years.  First Varsity Football Coach.
Barry Boyer
The Leader in Career Coaching wins in Basketball.  Won the School's First District 11 PIAA Title in 1982.
James Evanko Sr.
Head Football Coach from 1964 – 1977.  Has the Best Winning Percentage of all Head Coaches at NHS in Football with a .725 percentage.
Ray Nunamaker
Won 468 Dual Meets (a 468-95-7 record) over 34 years from 1964 – 1997.  Coached 6 National Ranked Teams, 18 Team League Champions, 8 District Team Champions, and Two #1 Ranked Dual Meet Teams in PA (1990 and 1997).
William Gold
Football Statistician for 57 years (1956 – 2013) and Basketball Statistician for over 30 years. (Class of 1956)
We sincerely hope that you will join us for an evening that will help support Nazareth's wonderful educational programs which have been threatened in recent years by cuts to public education at the federal and state level.
It is through generous local support that we will be able to preserve Nazareth's tradition of excellence.  Your support is vital to our mission – "Education is the foundation upon which we build our future."
Wall of Fame Sponsors

Golden Eagle
Blaine Phillips, Sheryl Maher & Family



Blue & White Sponsor





Maurice & Kathy Heller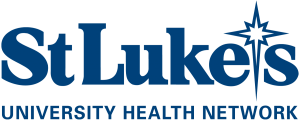 Eagle Friends Sponsor


Vigilance Hose Company No. 1

Scherrie Nunamaker Friends and Family


 A-1 Towing Service
Mahorsky Group (In Honor of Charles "Brick" Free)